aaron.z's Forgiveness is and independent album I got from some early Internet music service like Emusic, or maybe even Myspace. I can find no trace of it today, so I may well be one of the two or three people who own a copy at all. It's a beautiful electronic album consisting mostly of synth pads, electric guitar, and a Rhodes piano.
It had no cover, so in retrospect, this was an ideal chance for me to be creative. However, this is an artist that starts with an "a", and so it's one of the first ones I designed. At this stage, I thought I was just grabbing random pictures from Unsplash and applying the artist name and title. I was even, at this stage, contemplating scripting the process.
The result is pretty basic: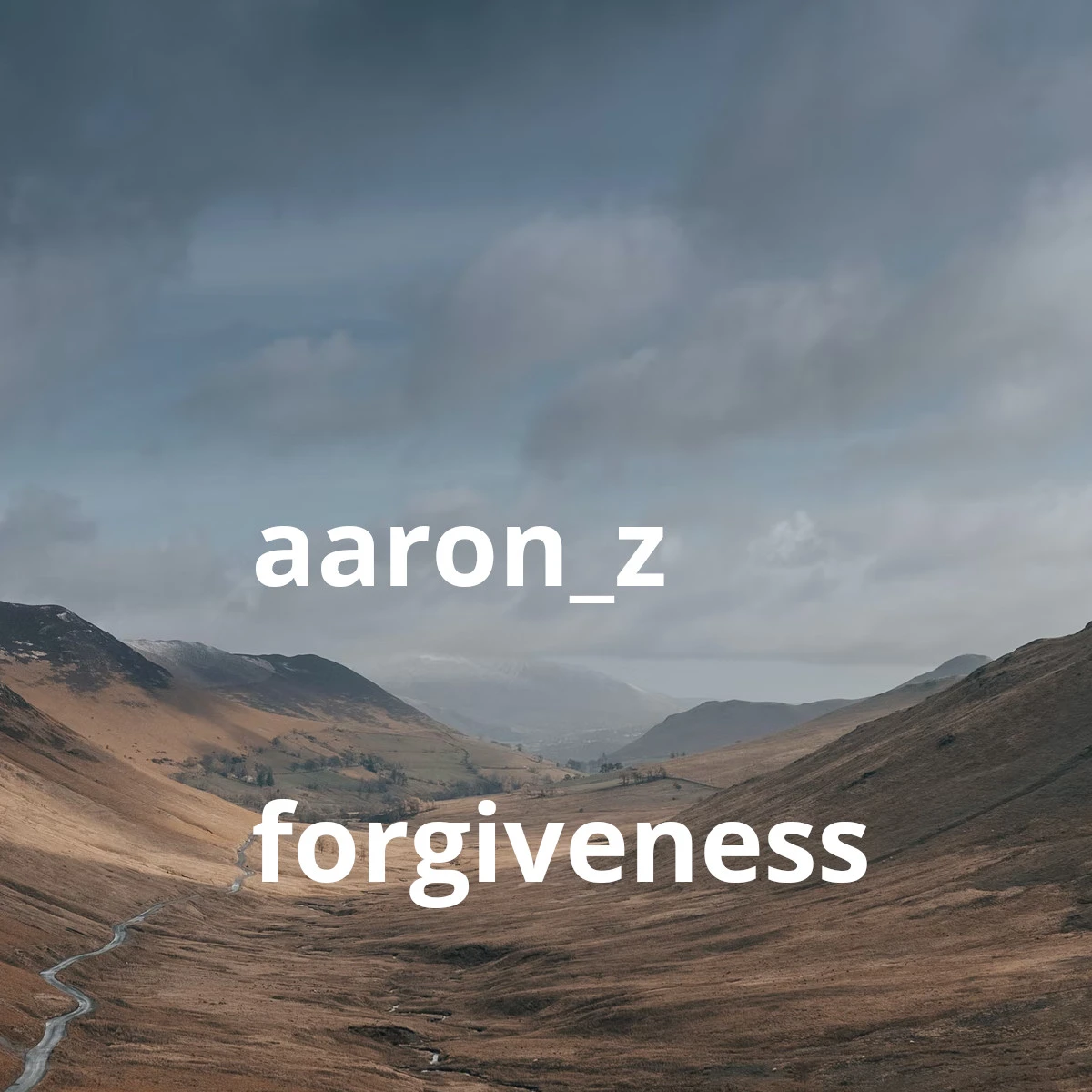 Basic, and yet I actually quite like it in retrospect. I didn't think to record the name of the photographer (the Unsplash license allows this, but I prefer to credit the artist) mostly because I didn't have a workflow yet. But the photo is beautiful and vast, and it makes me think of driving across the USA (although the photo may actually be of New Zealand, for all I know), which I was doing when I had aaron.z on constant rotation.
The font is probably Liberation Sans. I think there's a certain charm to just slapping the artist and title onto a photo and calling it a cover. It's not right for everything, and I'm not saying this cover couldn't have been give more attention, but I feel like there's a certain indie audacity to the idea that fits well with this humble album.