Adrian Marsh's As the buildings melt is and independent album I got from some early Internet music service like Emusic, or maybe even Myspace. Searches for Adrian Marsh's current music render very few results, but I believe Buildings Melt is by the same person. Not only is the band name similar to this album's name, but the track Sad faces is a group version of the solo Sad faces against a beautiful background track on the album I have. I don't know whether what I have is an early demo by Adrian, or just a solo release that he no longer sells, but I suspect I'm one of the few people who own a copy of this album, whatever it is.
Well, what it is is an amazing work of musical art. I listened to this album alongside of aaron.z, Clay Hawkins, Aidan Baker, Amir Baghiri, and a few others, as I traveled across the USA one year. So it's a little embarrassing that while I was doing this album cover, I confused it for a noise album called The End by a band called Resin. Resin's album has track titles that tell a story of an apocalyptic downfall, like "when the earth is torn asunder" and "the heavens will rain fire" and so on, and in my mind "As the buildings melt" was that album.
So I designed this rather plain cover with a noise album in mind.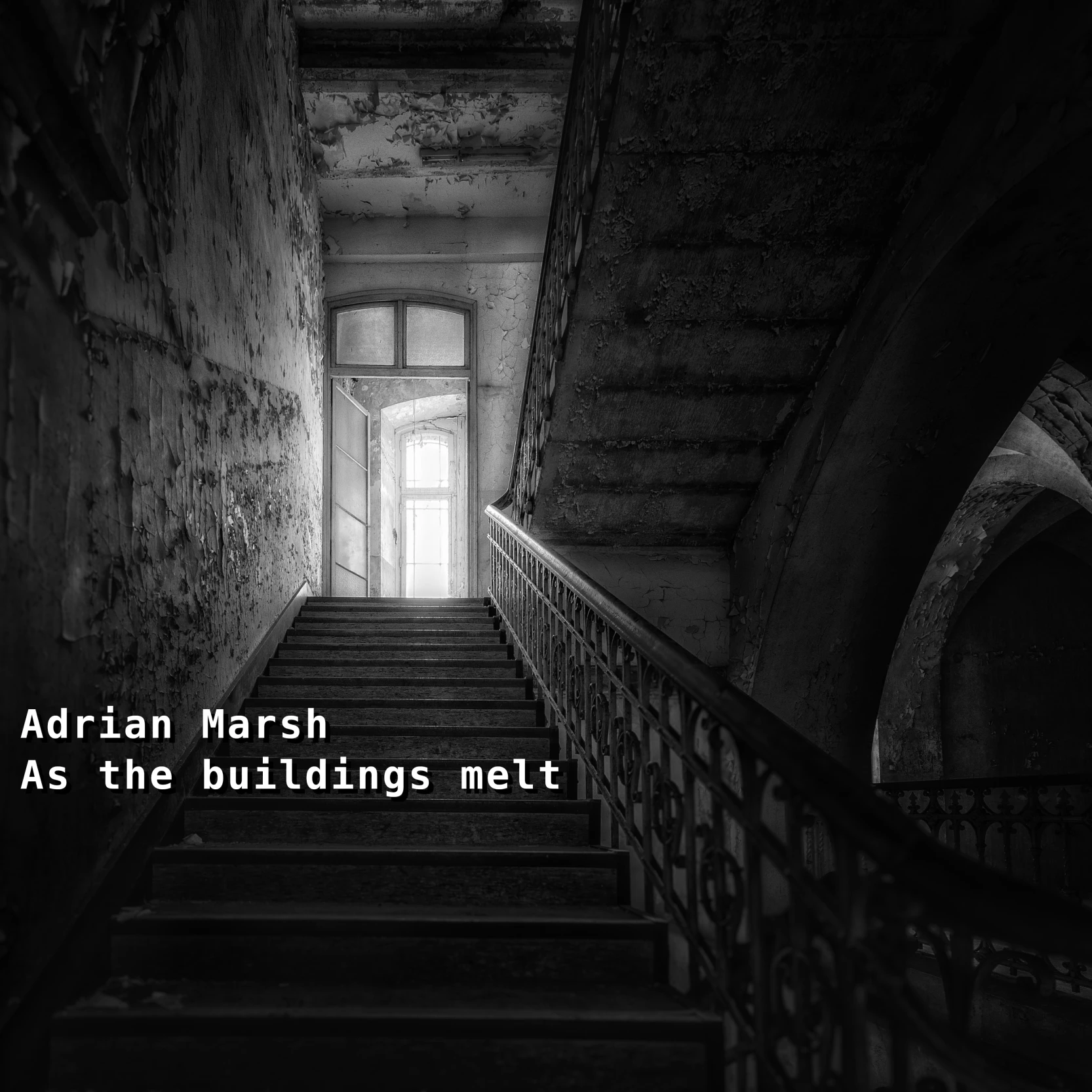 The photo is by Peter Herrmann. The font is Deja Vu Mono Bold.
Even though I thought I was making a cover for a noise album about the end of the world, I have to admit that the photo was significant to me because I visited Detroit a few times when I was first listening to Adrian Marsh so I saw plenty of gutted buildings.t There's nothing wrong with decay, and what's ugly is beautiful, so a crumbling building interiour for an sonic masterpiece that actually makes me think of vast landscapes and open skies is acceptable and even appropriate, to me.