Patrick Kosmos's album Comet's Tale is a beautiful album of electronic "space" music. It's a "best of" album, actually, but it was my introduction to his work and is still one of my favourites. I decided to re-design the album cover for Comet's Tale because I couldn't find a high resolution version online, and also because I felt that the original didn't focus enough on the title. The album is Comet's Tale so the album cover should, I thought, capture the magic of seeing a comet's tale.
Because most of us observe space from the Earth, I thought that it made most sense to set the album cover on the ground, looking up at the night sky. Also, on the back of the original album cover, there was a Patrick Kosmos quote, in which he says "Keep watching the skies!" But the original cover depicts outer space from the viewpoint of outer space. I wanted to bring the cover art closer to home.
Here's the original: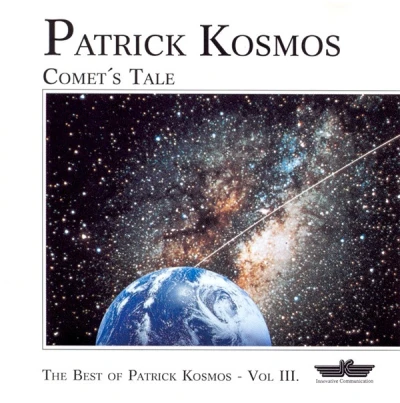 And here's my version, using a photo by Ganapathy Kumar: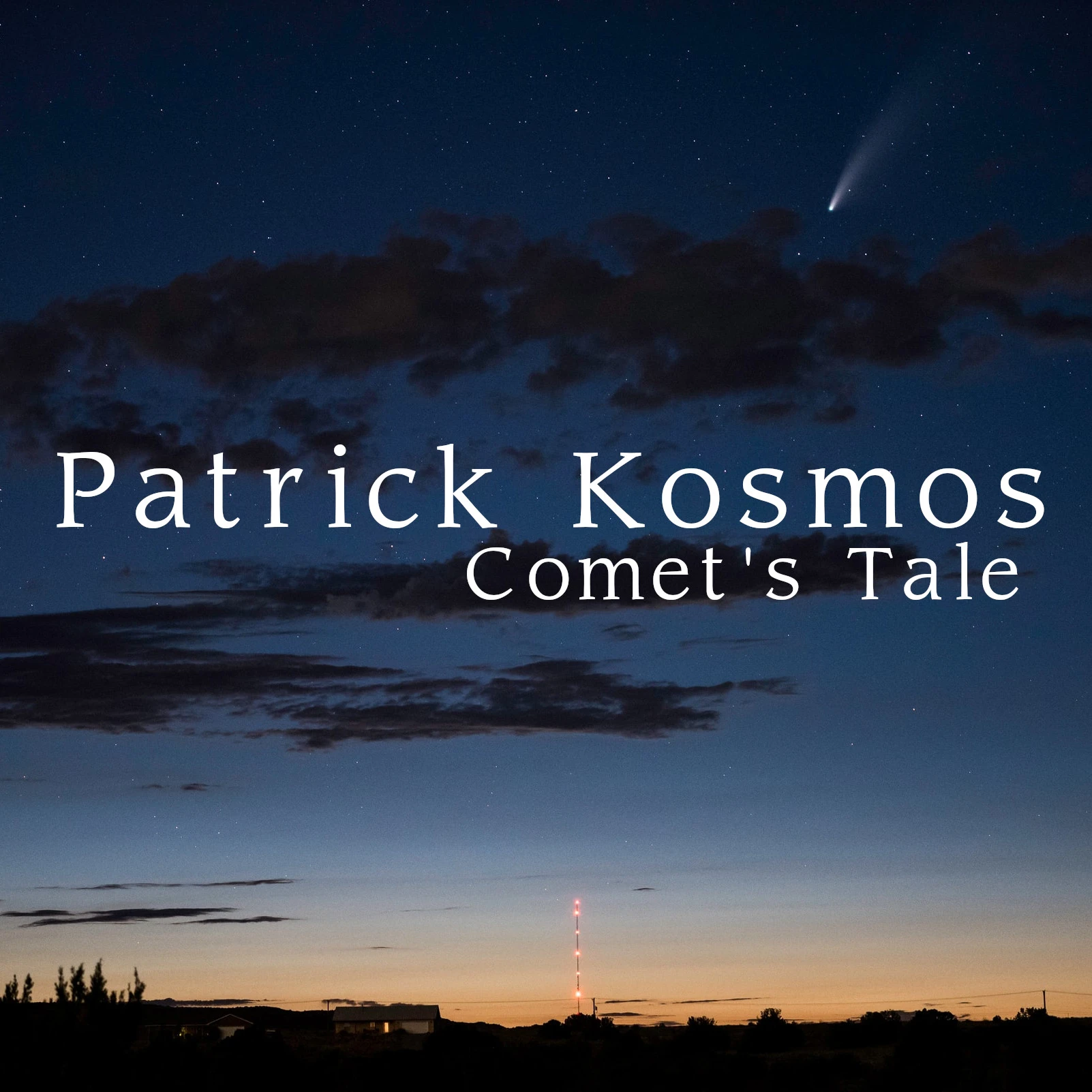 I used a serif font because I felt it gave importance to the scene. It felt less casual than a sans-serif font, and that seemed significant for something as rare as seeing a comet's tale or shooting star. On most of my album cover re-designs, I was working too quickly to bother recording font names, which I now regret. All I know for sure is that's an open source font, because those are the only ones I use.