I'm rewatching every episode of the Man from UNCLE series from start to finish. This review may contain spoilers.
This one's a wholesome episode. A revivalist preacher (played by Eddie Albert) named Brother Love is gathering followers and spreading the Good Word around America. With a name like Brother Love, and friends called Brother Truth, Brother Faith, and Brother Charity, and sold-out prayer services, there's no way this could be the episode's villain. It's pure coincidence, of course, that recent recruits of the church have been rocket scientists and physicists who, were they to collaborate, would be capable of building a nuclear weapon. And I guess because it's a church, anything that comes of it must be the will of God, so there really is no way this episode's villain could be Brother Love.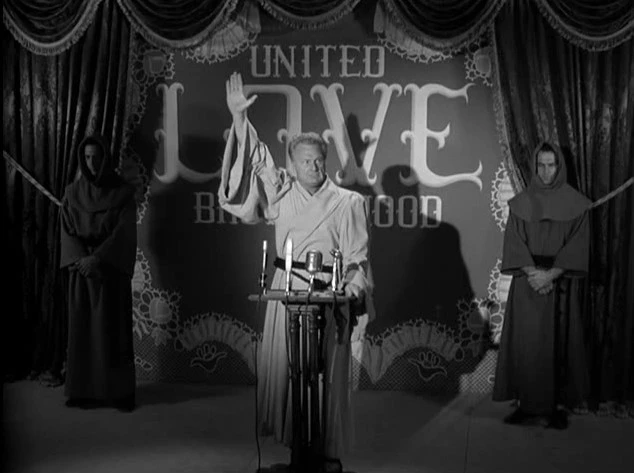 In fact, even were Brother Love an imperfect man, isn't that just part of being human? The important thing would be that even as Brother Love is the leader of the church, he's also still growing and learning himself. He's becoming a better man. No person of faith could possibly, in good conscience, fault Brother Love for being imperfect. We all make mistakes, and anyway he certainly seems very charismatic.
The great thing about Brother Love is that he tells it like it is. He doesn't pander to a world filled with spineless, aimless, submissive creatures passing themselves off as human beings. That's what the world needs. Someone strong, unafraid, unapologetic.
A relevant episode.